Challenge for 2013 – Being In Balance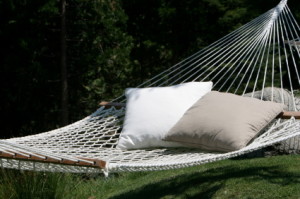 A friend mentioned that she has chosen a theme for 2013.  Another friend and her boyfriend have each picked one word to define what they want to mainly focus on improving throughout the coming year.  Have you done something similar?  Have you set goals or make resolutions?
I haven't exactly made resolutions, but I guess you can say that I have definitely set some intentions.  It's actually what I do at the end of every year, including spending time making plans for the upcoming year.
Lately, my intentions have been manifesting at a more rapid rate than in years past.  I attribute this to the fact that I started using a very simple system last January that's based on something Benjamin Franklin dreamed up when he was a young man trying to improve his lot in life.  The system helped to keep me focused last year without having to think about it too much, which is the really cool part.  So, based on my results, I've created my new Franklin 13 for 2013 – it's a mix of the old and new focus areas, including one that is becoming increasingly important to me, "balance."
And that's what I thought I would talk about, because I know I'm not alone in wanting to have better balance in life.  I used the FAST acronym to figure out what balance means to me and how I will carry out being in balance in 2013.  Maybe it'll give you some good ideas too.
F is the focus itself… "balance."
A is the attitude I have toward balance.  (What does it mean to me & why do I want to have this focus?)  Here's my "Attitude" toward balance:
To be honest, I know that being in balance is really not a place I will arrive at one day and say to myself, "Ta-da! I'm being in balance at last."  That's because I'm well aware that it's nearly impossible to achieve a constant state of balance.  Even when I achieve it, it won't last long because something will come along to take my attention and jerk things out of balance again.  I get it… it's just the way it is when you're doing this human life thing.  However, I believe that I can improve my habits and increase my awareness about being in balance.  I can draw nearer to being in a state of balance by noticing when I'm being out of balance and can make corrections.  And, who knows, maybe I'll be able to achieve the state of being in balance for noticeable durations when my awareness grows.  After all, that's the great experiment of having this focus in 2013. 
Anyway, since being in balance is an ongoing endeavor, I plan to look at my habits and choose my activities more consciously.  Basically, this focus is my effort to correct those imbalances and to become more habitual in consideration of what my mind, body and spirit needs.
S is a story or example of balance in my life. (This is powerful since it helps your mind to embrace it better and provides a boost of confidence that can actually achieve it since you've done it before.)  Here's what I chose for my "Story":
This past Spring I realized that I needed to have more leisure time during my week.  Because I love my work so much, the lines between work and play have been blurred for me for some time now.  However, I needed to clarify the line again.  I was seeing signs of burn-out.  Being so intensely steeped in my work activities (which had increased exponentially due to my "Planning" focus in 2012!), I was starting to feel drained rather than energized.  So I made a pact with myself to take every Saturday off from doing work-focused activities.  It's a day set aside to nurture myself and have fun – a day to give myself permission to not plan, produce and serve others in conjunction to work. 
It was hard at first.  I had to take physical measures, such as avoiding my computer all day by leaving the house.  I resisted logging into Facebook because the temptation was too great to open work files and emails.  But eventually it got easier and easier to maintain the habit.  Now I cherish my Saturdays and have gained the discipline to not open work-related items if I turn on my computer to check out Facebook.
T is the tool I'll use to remember to stay focused on being in balance during the week that this focus falls under.  Here's the "Tool" I plan to use in 2013 to stay focused on balance:
Twice a day for one whole week every quarter (once in the morning and once at around mid afternoon), my calendar is programmed with the following reminders (which also alerts me on my phone).
Early in the day – "Balance – remember mind, body & spirit; remember professional, personal & social"
Later in the day – "What am I choosing to do to be in balance today?
What about you?  I'd love to hear about your intentions for 2013, and if you decide to apply the FAST to those intentions, too, let me know what you come up with.
Happy New Year!
__________________________________________________________
Angela Loëb helps people rediscover and use their gifts so they bring who they are to what they do in life. http://about.me/angelarloeb __________________________________________________________