The CareerFinder™ Method – find the career you love
When I began to feel the urge to explore my career options, I read a book or two on the subject. They provided a lot of food for thought and some clarity, but I still didn't know what to do. Then I attended a workshop. That gave me yet more clarity, but I still didn't know what to do. I met with a friend who did professional career advising. He agreed to coach me and gave me two specific homework assignments. It was good homework and gave me some more helpful information. But, frankly, I was still unsure about what the whole career changing thing needed to look like. I carried on like this until I pieced together what worked best for me, and I finally made my transition. Unfortunately, all of this had taken me about 5 years.
By 2010, well after I successfully changed my career, I was reflecting back on the zigzagging path I had taken to get where I was. I remember thinking that career exploration shouldn't have to be all over the place like that. It might take years to make the actual change itself, especially if you need to work on getting experience, training or education credentials. But it shouldn't take years to explore and make a decision once you've decided that you want to make a change.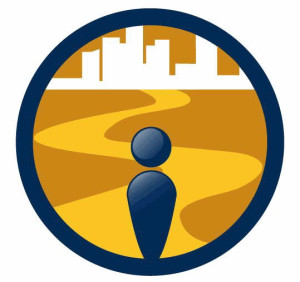 So, during that year, I met with my colleague Jay Markunas. Together we had presented the live Job Search Boot Camp seminars to hundreds of people, we had turned those seminars into webinars (and later into online courses) and at the time we were still co-hosting a popular online radio show about career transition. I told him that I wanted to condense everything I'd learned about changing one's career into a three-step methodology. He was excited, and we dove into the work of creating The CareerFinder™ Method. It was a massive undertaking but well worth it. We developed the material into a web class, recorded it and now have it available for everyone as a self-paced online course.
Later we were interviewed by Mauri Elbel with the Austin American-Statesman, along with a couple of our clients.  We had no idea that her article was going to feature our work with The CareerFinder™ Method so exclusively.  We thought we'd just give her some expert input for her article about finding a new career in the new year.  When the piece came out on the first Sunday in January 2011, it was truly a thrill for us.
This February we reached another milestone with this special program. I'm excited to announce that we've set everything up on a new e-learning platform and have streamlined the course into 21 easy-to-digest videos. The program still comes with a 65-page comprehensive guide filled with exercises, tools and resources. It also still includes a free DISC online Assessment with Career-Match Report.
If you're thinking of changing your career direction, then do yourself a favor and follow this methodology. You'll find the career you love without having to spend years trying to figure out how to do it like I did. And it will save you a lot of money on career coaching sessions and workshops, too!
Here's the link so you can watch the video Jay & I made about it, find out what others are saying and see the course curriculum:  http://courses.greatoccupations.com
__________________________________________________________
Angela Loëb helps people rediscover and use their gifts so they bring who they really are to what they do in life. http://about.me/angelarloeb
__________________________________________________________