Event: Stepping Into The New You

It was a whim – an inspired moment of intuition. I asked her if she wanted to do a tele-class with me, and she seemed to have an inspired moment as well and said yes. She even came up with the title on the spot, "Stepping Into The New You."
And here we are, after several meetings and lots of planning, about to do a new Mind-Opening Dialogues program together on January 27.
Christina Carlin is not only a life coach, she's a clairvoyant intuitive. Being clairvoyant means having extrasensory perception or the ability to know or see something about an object, person, or event that is beyond what one normally knows through the five senses. We usually call a person with this ability psychic or empathic or intuitive.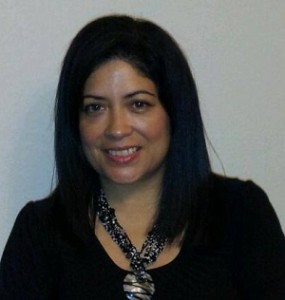 In other words, Christina has the ability to clearly receive information from Divine Source that enables the person she's working with to be counseled, comforted, and emotionally healed. If a person is stuck, she can tap into what the Divine intention is for that person's highest good and guide them forward with helpful information.
The truth is that everyone has this ability, but they might only be aware of it in varying degrees. It's not too different from when a detective has a correct hunch based on slim evidence. Or like when a musician can "tap in" and create a beautiful song. Or like when that suddenly brilliant idea comes to you while you're taking a shower. A friend of mine with a science background calls it getting a "cosmic download."
So everyone has this ability. It's just that some people are more naturally receptive and get clear "reception," while others of us have to work harder at developing our intuition in order to improve the reception of intuitive guidance.
I have several close relatives who are clairvoyant like Christina. Having grown up around this phenomenon, I knew just what she meant when we started talking about her work.
I'm excited. The last time I jumped into a collaborative project like this was in 2014. It's going to be a blast to interview Christina about her perspective on fear and dealing with life's challenges.
So far the questions we've received from registrants are intriguing, too– I can't wait to see what Christina says when she addresses these questions live during the program.
If you're interested in joining us on January 27, go to www.mindopeningdialogues.com to register. It's free. And don't worry if you can't join us live. You can sign up anyway and receive access to the recording later.
__________________________________________________________
Angela Loëb is into self-development… learning it, teaching it, and supporting others who do too.
More at http://angelaloeb.com
__________________________________________________________