Filling Your Cup With Joy Because "you can't love your work if you don't come to work with a full cup"
Ever since that discussion during the mid-January meeting of the Career Transitions group, I've been thinking about why I work.  I've concluded that even if I inherited 10 million dollars, I would still work in some capacity.  I know I would do more volunteering.  I would set up a foundation that administers funds to needy causes that move me.  In short, I would continue to work on projects I believe in.
Since I don't have 10 million dollars in my bank account… yet… I still work out of necessity.  When I was a kid, I didn't dream of becoming a recruiter, job search coach, human resources consultant and public speaker.  Those things are a far cry from my childhood fantasy of taking part in significant archeological expeditions, yet I am truly grateful that I stumbled into a career that gives me great joy and fulfillment.  And, well, I never did give up my love of and interest in history!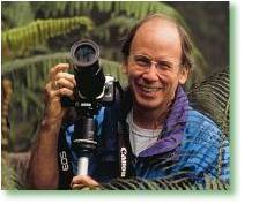 What about you?  Why do you work… is it out of joy, out of necessity or both?  In one of his motivational  video programs, Dewitt Jones issues that very challenge. Jones is a professional photographer who freelanced for National Geographic for twenty years.  He has also directed motion pictures, written books and columns and is now a keynote speaker, but his deepest joy seems to come from photography.  I love what he says about it on his website:
Photography has been the delight of my life. It's never been an end in itself, however, just a means to an end. The end is an attitude, a posture toward the world filled every moment with reverence and wonder.
Wow!  Just imagine having an attitude equivalent to "a posture toward the world filled every moment with reverence and wonder".  I have strived to achieve that attitude and have managed to find moments of reverence and wonder here and there in my everyday life.  Since I always get there when I write poetry and so recognize what Jones means, the challenge then becomes to find ways to sustain the attitude on a more consistent basis.
Okay, while I have enjoyed indulging in this analysis of Jones' philosophy against my own life, basically, I'm referring to him here because in that program he makes a useful recommendation that I want to share with you.  He advises that you "list 5 things that fill your cup with joy; then write down the date of the last day you did them".  I really like the idea of recalling those dates as a way of being accountable to your own happiness, and I have to concur with his statement that "you can't love your work if you don't come to work with a full cup".  It reminds me of the old adage about "all work and no play…"
It's truly awesome that every day I get to do things that add a lot of joy to my cup.  Clearly, I am privileged to work both out of necessity and out of joy.  Every single day I get to help people; I get to write (even if it's just a couple of brilliant emails!); I enjoy time with my family & friends; and I read for fun and/or inspiration.  However, there are some things I've not done in a while that really fill my cup, like hiking some of my city's lovely greenbelt trails, baking bread from scratch, walking around a bookstore looking at the new titles as well as old ones in the bargain racks, and shopping at my favorite local store for music CD's.  Jeez, it's been many months since I've done any of these things!  Alright, even though I've been pretty darned joyful, I see that it's high time to fill my cup to the brim by remembering to put these other fun activities on my calendar!