Upcoming Event: Free Job Search Teleclass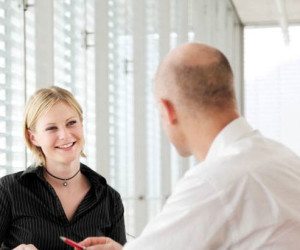 You're being interviewed for a job. Pretty soon it becomes clear that this job and this organization would be such a great fit for you.
Then you're asked, "Why should I hire you?"
How do you answer? You know you can't ramble… you need to be succinct. You know you need to be compelling and memorable. You want this job!
While your "elevator speech" might work in a pinch (and, of course, it also depends on how good your "elevator speech" is), you sense that this is not exactly the answer they are looking for.
That's because by the time you get to the interview, you've usually passed the preliminary test to see if you have the necessary qualifications for the job. Now they want to know about your unique value to them. Now they want to know why they should hire you over someone else with similar qualifications.
If you don't know how you're unique… and if you can't articulate how you're unique… you risk too much.
This is a taste of some of what I'll be teaching in the upcoming no-cost teleclass on March 21, "The 3 Elements That Can Seriously Mess Up Your Job Search."
More details go to http://bit.ly/3ElementsTeleclass
__________________________________________________________
Angela Loëb helps people rediscover and use their gifts so they bring who they are to what they do in life. http://about.me/angelarloeb __________________________________________________________