How Losing A Job Can Be A Good Thing
When I was terminated from my job in 1998, I didn't know then what I know now.
For 11 months I'd been trying to "stick it out" even though I'd known this wasn't the best company for me less than 60 days after starting there. At last, I was ready to admit defeat. I was ready to give up and move on, but the regional manager beat me to the punch and fired me before I could quit.
Even though I was miserable there, I was still crushed about being terminated. I wasn't the one in control of my exit. SHE let ME go. I took it personally, and it was an excruciating experience. The effects on my self-esteem lingered for years.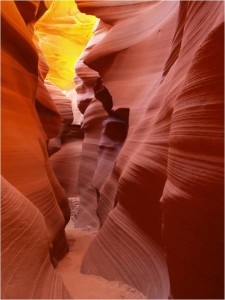 What I know now is that such a crucible of experience leads to wisdom. If not for the contrasts in life, we would lack the depth of understanding ourselves and each other.
The deeper that sorrow carves into your being, the more joy you can contain.
~ Kahlil Gibran
Today, I look back on the experience of being fired with no regrets and am even happy I went through it because of what it taught me:
I learned what not to do. Especially, I learned to not stick with something I don't love and doesn't fit. Life's too short!
It taught me empathy for those who are laid off or fired. Good people get terminated all the time… and it's sometimes the best thing that can happen to a person.
It was a very important (and necessary) catalyst in my work of advising others not to settle for less than they want and deserve. It made me better at my profession.
As the years have passed since the event, I've come to realize one more positive thing that came out of that experience… it sparked a valued and enduring friendship. I met a wonderful person at that toxic company. She had left before I did, and we lost track of each other. But we reconnected a year later by happenstance (little did we know that we were working in the same building for different employers when we bumped into each other in the lobby one day), and she has remained a blessing in my life to this day.
By reframing the experience in this way, I have transmuted the negative energy into positive energy.  Besides it's a whole lot more useful to see things through this lens of wisdom.
__________________________________________________________
Angela Loëb helps people rediscover and use their gifts so they bring who they are to what they do in life. http://about.me/angelarloeb __________________________________________________________