Caroline Myss On Reinventing Yourself In The "Middle Chapter" Of Your Life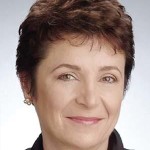 I'm so aligned with Caroline Myss!  In this 10-minute clip, she talks to a radio show caller about choosing a career to re-invent herself at age 55.  The caller wonders if she should go back to school.  Myss' commentary is right on.  I agree with every single word she says and have been teaching/advising what she's talking about for years.
Creatively thinking of what you can do that is in line with what you're called to do is the "secret sauce" no matter what age you are.
"Treat yourself to an adventure; life is short!"
Love it!
__________________________________________________________
Angela Loëb helps people rediscover and use their gifts so they bring who they really are to what they do in life. http://about.me/angelarloeb __________________________________________________________