Event: The Secret To A Self-Empowered Career
When my good friend and professional colleague, Tommy Chiodo, and I were discussing our upcoming collaboration, the free teleclass on June 10 called "The Secret To A Self-Empowered Career," he really got revved up about this topic. He kept saying, "I want to say something in the title about being self-empowered." And, of course, you know that theme plucks the harp strings of my heart and is music to my ears.
At one point, I asked him, "Tell me… what does having a 'Self-Empowered Career' mean to you?"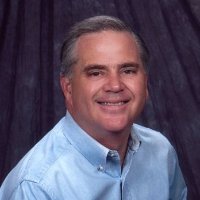 And that's when Tommy said, very emphatically, "I want people to know that they're NOT at the mercy of the employers of the world! I believe that everyone deserves to have a career that uses their gifts, and I know that people can get paid well for their gifts. They just have to know how to do it."
I love that! In fact, I love it so much that I made sure to post his comments on the sign-up page!
Anyway, as you can tell, I'm excited about what Tommy wants to teach us in this teleclass.
He recently sent me the draft of his class worksheet, and it looks great! He's going to tell us why purpose and career are important. Why do we care, and what does the research tell us? Next, he's going to share his insight on how to discover our purpose (I'm guessing that I'll love this part in particular!). And then he's going to teach us how to become self-empowered members of the workforce – encouraging us to take control of our own careers.
Want to join us? We'd love to have you with us live, but even if you can't attend that evening, you can still sign up and get access to the recording later.
Read more and register for this free program at http://www.MindOpeningDialogues.com.
Here's to being empowered!
__________________________________________________________
Angela Loëb helps people bring who they really are to what they do in life. More at http://about.me/angelarloeb
__________________________________________________________