Inspiring People: Shelley Pernot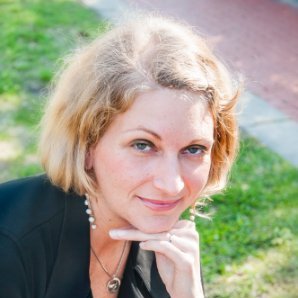 Shelley Pernot is my guest on Be Radiant Radio this upcoming Sunday (click here to check it out or use the audio player below). In preparation for the program, I asked her to share any particular personal influences or challenges that she'd dealt with in her life.
Here's what Shelley wrote:
It's not uncommon for people to pass their days unconsciously, moving from one task to the next, busy and stressed but feeling unfulfilled and often unsure why. I lived that way for years. On the outside everything looked great. Originally a small town girl from east Texas, I had worked my way up through the ranks, earned an MBA from a top European school and succeeded in a well-paid job in risk management in London. I had arrived… kind of. No matter what I did, I couldn't shake a general feeling of emptiness.
In 2009 I moved back to the US and discovered yoga, literally by accident. After a few months of practicing, I knew something was different. That feeling led me to embark on my own journey of exploration by taking a sabbatical to become a yoga teacher and travel to Africa. Upon returning to my employer, a FTSE 100 energy company, I was fueled with a renewed energy to follow my passions and made an abrupt change in my career. I went from risk management to leadership development where my new role was geared at creating and teaching programs such as Courageous Conversations, aimed at creating a corporate culture that welcomed honest discussion.
The positive changes weren't just limited to my career. The more I energetically embraced my passion and started to live truer to myself, the more everything changed. In 2012 after a series of failed relationships another piece fell into the puzzle, and I met the man of my dreams. Luckily I was the woman of his dreams as well, and we are now married and live in beautiful Austin, Texas.
Having dreamt of helping others launch their own dreams and fulfill their visions, I took the plunge and decided to follow my own "true north" by launching True North Coaching and Development.
What an inspiring journey – I love how her story shows just how accidents and failures can actually lead us to our dreams!
Use the audio player below to listen right here. You'll find the resource links referred to in this and all Be Radiant Radio programs when you click HERE.

__________________________________________________________
Angela Loëb is into self-development… learning it, teaching it, and supporting others who do too.
More at http://angelaloeb.com
__________________________________________________________