Registration Open for Live Teleclass Series in January 2014: "Find Your Life's Purpose"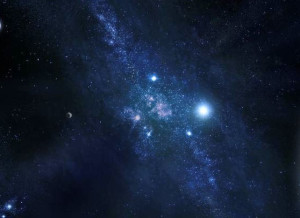 This transformative teleclass series, "Find Your Life's Purpose," is a mini version of a bigger program that I created back in 2010 using the Personal Polaris Process. It's for anyone ready for some true clarity and a deep desire to bring who they really are to what they do in life.
It includes three 30-minute teleclass sessions over three nights in January with downloadable worksheets and homework in between sessions. I'll also be answering questions sent to me in between during the following class session.
And I've set all this up for only $10. Not too bad when you consider that doing this program one-on-one with me costs hundreds of dollars. When a friend heard about what I'm offering for the price, he said, "It's a no brainer. Of course, people are signing up." Yep, I guess he's right. 🙂
What is a Personal Polaris?
Polaris is the name of the North Star, the star that guided sailors in ancient times because of its constancy in the night sky. When you discover and activate your own Personal Polaris, you'll have an accurate navigation tool for your voyage through this earthly life.
Watch this 3-minute excerpt taken from the Introduction for the "Self-Study" Course (full course coming in 2014!).
If this resonates with you, then you're ready for the Personal Polaris Process.
Registration is now open at: http://insyncresources.com/teleclassonlifepurpose.html
I continue to be blessed with the ability to do this work. Every day I get to support people as they make positive changes in their careers and in their lives. I feel like I'm on a mission to help as many people as possible realize their potential. And it's a blast!
Feel free to contact me at events@insyncresources.com if you have any questions.
__________________________________________________________
Angela Loëb is grateful to be able to bring who she is to what she does in life… which includes helping people rediscover and use their gifts so they bring who they really are to what they do in life. http://about.me/angelarloeb __________________________________________________________