My Journey with the "Personal Polaris Process"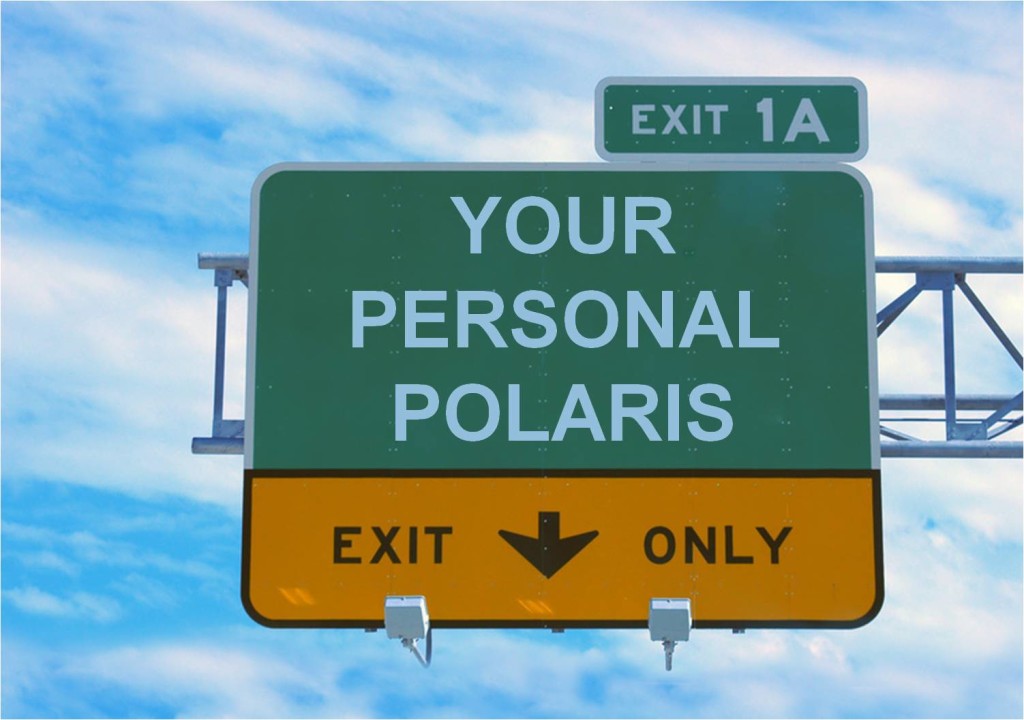 I'm working on a new book due out in February. It's about finding your life's purpose. The book cover is almost complete. There are a few other polishing touches to put on it before it's ready.
Today, I was reflecting on my journey and how I first conceived of the Personal Polaris Process that I'll be sharing in the book.
A few things led me to develop the process back in 2010…
Through my work in writing articles and books, giving workshops and classes, and providing personal consulting sessions, I help people figure out their uniqueness or personal brand. I did that when I was a recruiter as well and even devoted a whole chapter to the topic in my first book. For me, this is really fun. It's still my favorite part of what I do!
If you know me personally, have ever read my stuff or heard me speak, you know that I'll encourage you to make career decisions based on doing the work you love (or at least be wide awake about accepting something less).
Maybe you do what you love. If so, that's awesome – for many years, I've enjoyed what I do, too. However, there was something missing before I used this Personal Polaris Process. I wanted a way to bring who I am to everything I do. I wanted to easily render my life's purpose into a few words – into a sort of mission statement or personal branding statement – and then use it to blend my purpose it into my professional path and everything I do. I sensed that this was the key to what was missing and why I wasn't fully contented.
Then a funny thing happened along the way. I discovered a secret.
The secret, I realized, is to remember, honor and use your core gift. Do you know what that is? If you do know what it is, have you stuffed it away or taken it for granted? I had.
Then I realized that there are a couple of extra elements to your uniqueness. There's a core theme for what you use your core gift for… and there's a way you do it that is uniquely you.
When I pulled these elements together into a formula, it led me to create a succinct phrase that clearly defined my unique purpose. When I and the others who I helped with this process used it, we found that we were able to make better and quicker decisions in all parts of our lives.
I feel honored to have been able to demystify what seems like such a daunting thing to figure out. But it's really not that hard to know your life's purpose if you know how to look for the clues your life gives you.
Stay tuned for more about the book – coming soon!
__________________________________________________________
Angela Loëb helps people rediscover and use their gifts so they bring who they really are to what they do in life. http://about.me/angelarloeb
__________________________________________________________